As a (new) parent, we know you can never get enough of holding your little one. It's just that with working, cooking, laundry, …, sometimes you simply need both hands free. Imagine a smart set of extra arms to comfort your baby during those moments.
Maxi-Cosi Cassia – a stylish and smart electric swing for babies from birth to 9 kilos – was developed for moments like these to lend a helping hand.
COMFORT
This stylish newborn baby swing has the beauty and the brains – just like you it instinctively knows when and how to rock your baby when they're fussy, thanks to the automatic motion detector. The Cassia simply activates the swing when it recognizes your baby needs some extra comfort until you get there.
CONVENIENCE
And once you're there, its 360⁰ rotation helps you maintain eye contact with your baby – because we know you can never take your eyes off of them. From the living room to the home office and back, you can easily take Cassia with you. Not only does it weigh just 4 kilos – less than the family cat –, it also has a space-saving frame. And a stylish one at that! Its luxurious finishing and high-quality fabrics ensure the design matches any interior, and it comes with an easy to remove and machine-washable cover. Finally, the Cassia baby swing comes with two toys to give your baby something to look at, two recline positions and a soft and cozy newborn inlay to provide you and your baby with the utmost comfort.
Why Choose Me
Automatic Motion Detection
Just like you, Cassia instinctively rocks your baby when they need it. The automatic motion detector activates the swing mode when your baby's fussy.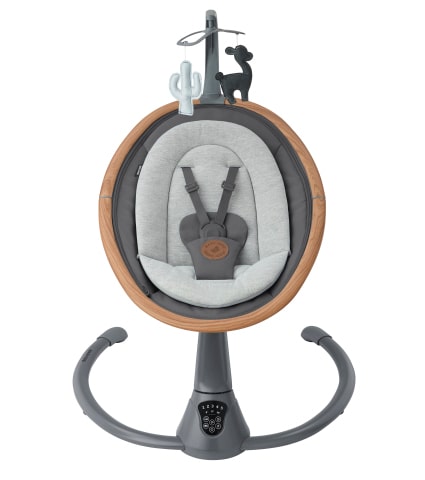 The lightest swing
With a weight of only 4 kilos, simply take Cassia to wherever in the house you might need it. Its space-saving frame make it a perfect fit, anywhere.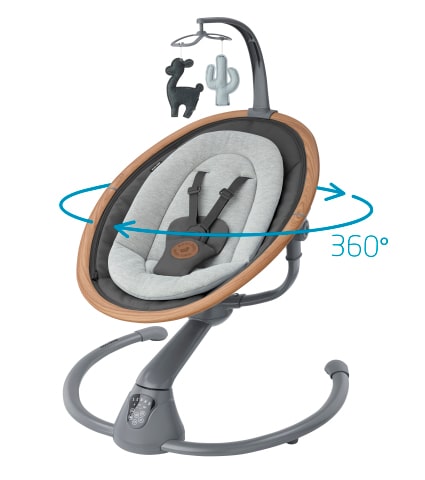 360° seat rotation
We know you could look at your baby all day. Cassia rotates 360 degrees, so wherever you are in the room – you never have to miss a smile.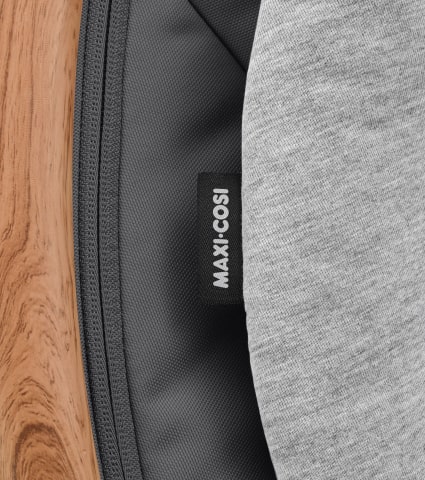 Premium fabrics & styling
Cassia was made in style. Its luxurious finishing and high-quality fabrics give it a stylish design that perfectly matches any interior.