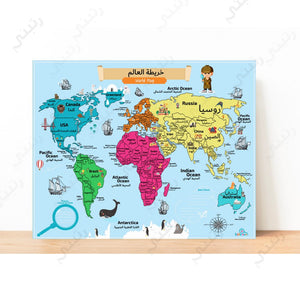 Quality: comes in 2 materials Plexi board to be hung or colorfully printed on high quality Canva roll, that can be opened when needed.
Design: 2 interactive sections where a child can write the places he visited and places he wants to travel to. 
Sizes: comes in 2 different sizes medium (canva or plexi) Size 48*60 , or Large size(plexi only ) 60*80 .